A performance where Jon Santos hosted a multipurpose, pop-up work party via Skype from San Juan, Dominican Republic. The party took place in the MoMA PS1 performance dome, which multitasked as a design studio with seven design firms working on site, a DJ lounge where friends and professional acquaintances could enjoy themselves and network, and as a performance event open to the public. The labor and lifestyle of creative workers—graphic designers, architects, DJs, sound designers, prop stylists, and artists—were presented as performance in an HD 10,000-lumen graphic-design planetarium.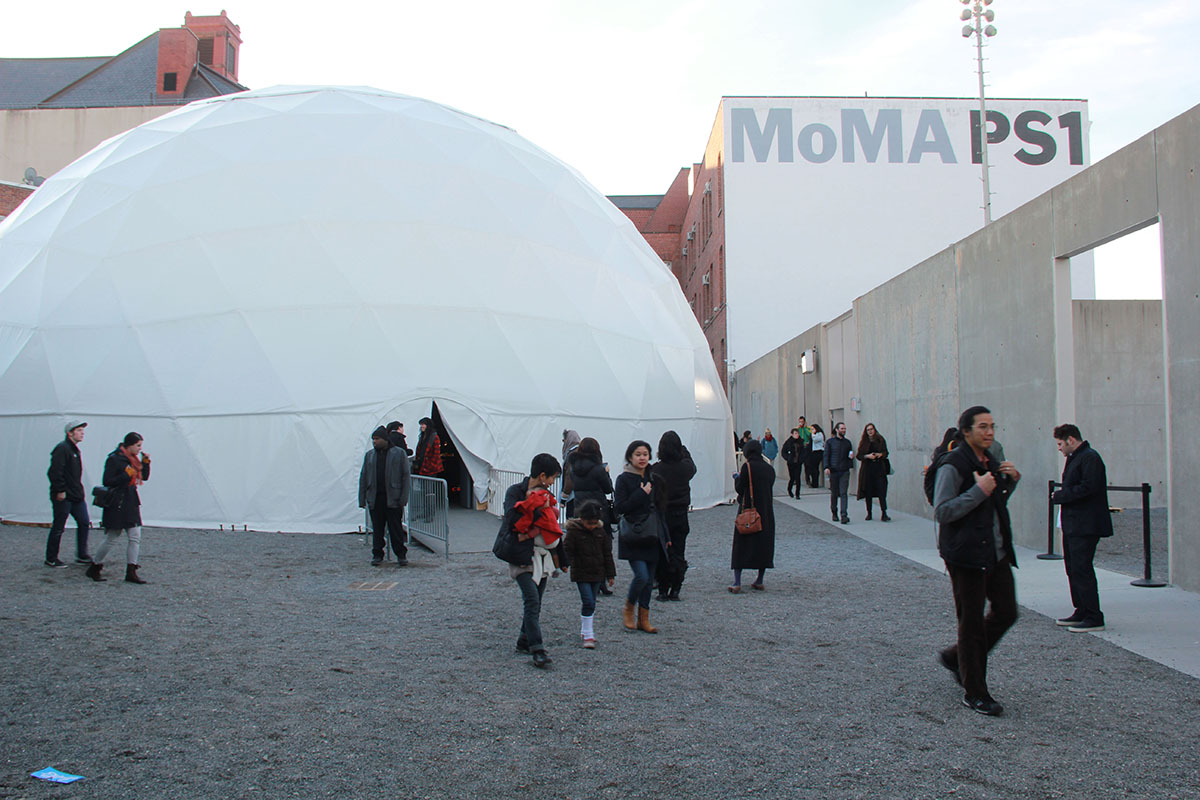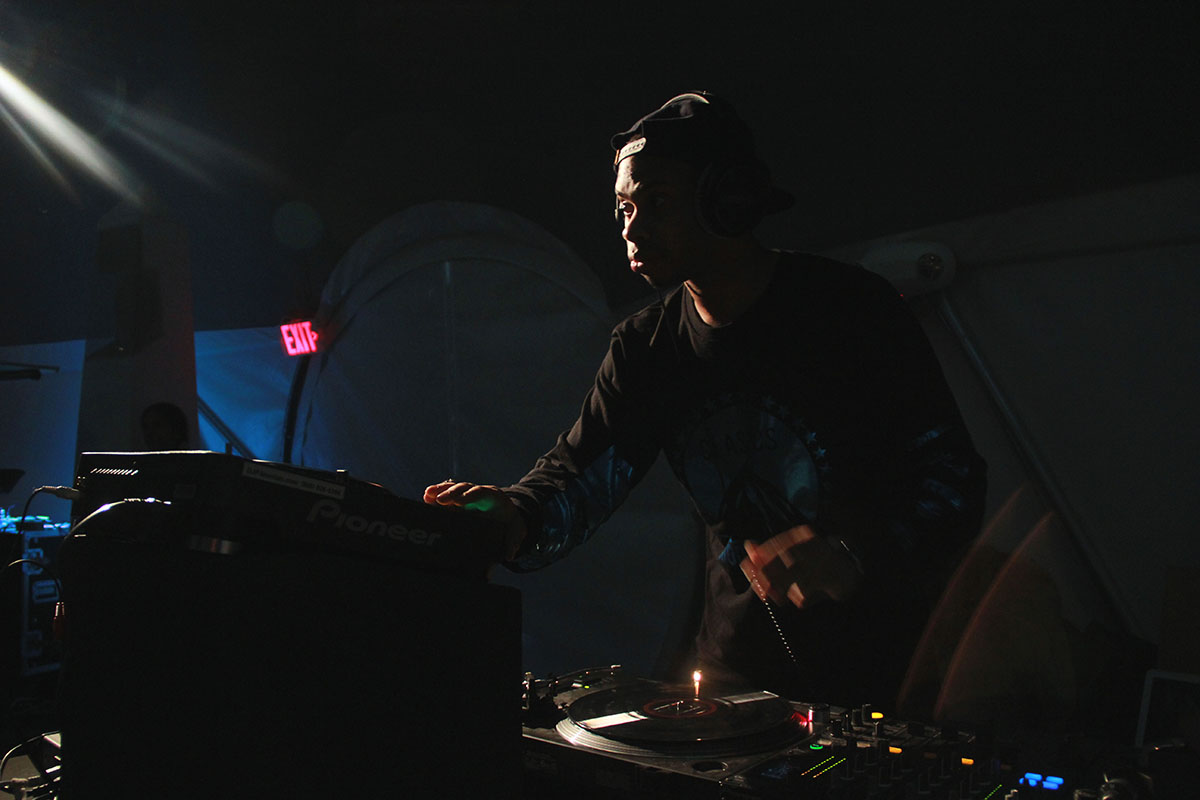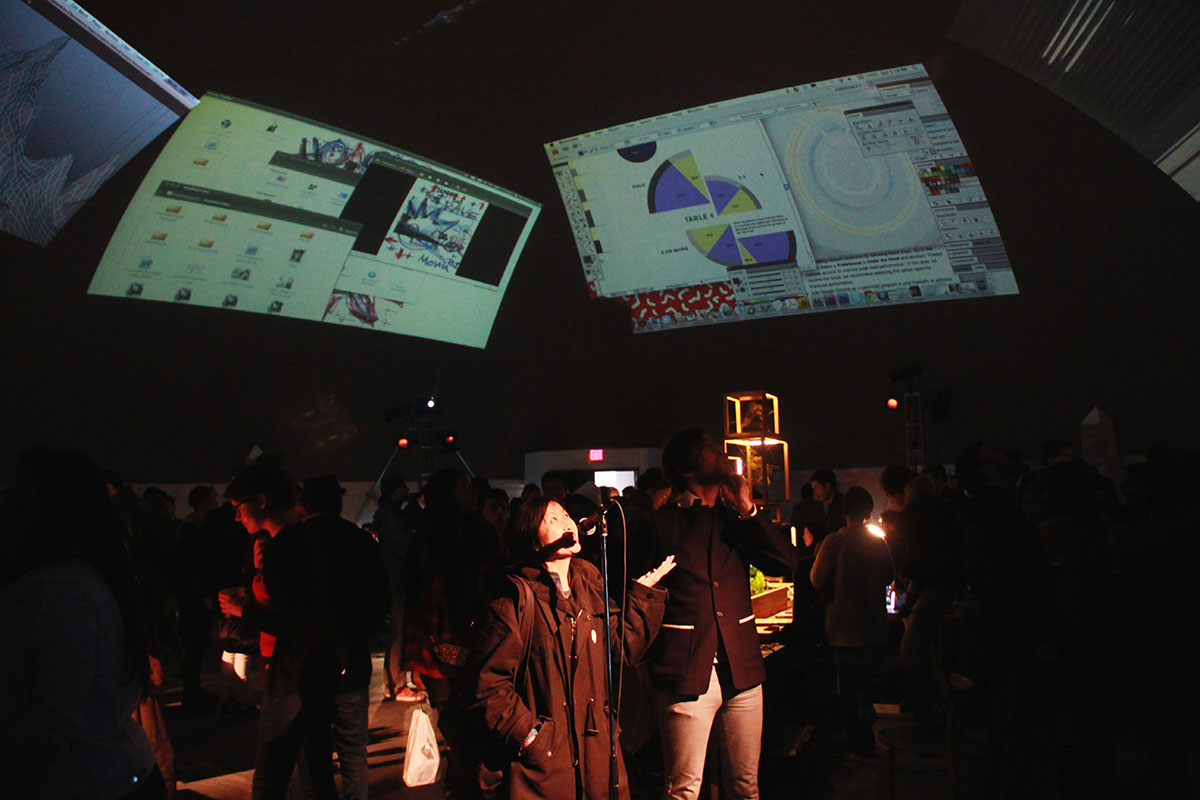 Sound Styling + DJ Sets by $hayne Oliver (Hood By Air, Ghe20 G0th1k), Matthew Patterson Curry (Safety Scissors), Alexis Georgopoulos (ARP), Set Styling by Andrea Huelse Design. Architecture + UX by Labour NY, Leong Leong, LOBO, Volido, Common Space, Exposure NY & *HB* collaborative. Relaxation and healing by Lisa Levine.
Co-hosted and conceived with Josh Kline.